Here's NAFA's report on their February fur auction.
Record Attendance Creates Record Prices

100% CLEARANCES WITH NEW HIGHS

February 22, 2013

NAFA, nor any other auction house in North America, has ever seen a buyer attendance for a fur sale such as we saw here in Toronto this week.  Registration for NAFA's 2013 winter sale was over 700 buyers, with 470 from Hong Kong/China, more than 100 from Russia and Greece and 50 Koreans.   This, combined with buyers attending the sale from Turkey, Eastern Europe, North America and other European countries, meant our auction room was full to bursting each selling day.

Throughout the wild fur sale, Hong Kong/China was exceptionally active, but in many articles, we also enjoyed strong support from Russia and Greece.  In the exclusive fashion category, we still saw excellent buying from the top fashion houses in Europe and North America.

NAFA's wild fur promotion has been an important factor in increasing China's buying of wild fur.  It was only a few years ago that China showed very limited interest in wild fur.  Today, with the huge amount that NAFA has now cumulatively invested in wild fur promotion, this has all completely changed.  We have to recognize that fur is in fashion in China, where up until now, ranch raised mink was their number one article.  Without NAFA's wild fur promotional programs, it would not have been possible to sell articles like Fisher, Sable and most of the Raccoon into this important market at these levels.  Coupled with the coldest winter in 28 years in China, this has created an unbelievably strong fur market.

In all of the long haired articles throughout our wild fur sale, the trimming trade was very active.  This reflects the popularity of fur trim on all types of outerwear.

New highs were achieved for Fisher, which saw the traditional buyers having to compete with Chinese retail manufacturers for the first time.  Prices increased 50% to 70% over February 2012 levels.  The average price was $156.67 with the Top Lot sold for $350.00

Close to 100,000 Can/Am Sables also saw an incredible price increase over last February of 55% to 60%.  Again, the traditional buying markets of Russia and Greece had to compete with Hong Kong/China, which dominated this sale.  However, Russia and Greece still took their fair share of all of the goods offered.  The average price was $144.29 with the Top Lot sold for $650.00.

Over 400,000 Raccoon sold 100% at an overall average of $31.20, compared to $16.90 last year, an increase of over 80%.  However, the heavier, better sections quite often saw price increases of 100%.  The influence from the trimming trade was felt throughout the Raccoon sale as they took the lion's share of the goods.  Here again, China dominated, with good support from Russia and Greece. This was not only a truly unbelievable accomplishment, but long overdue for this important article.  The Top Lot was sold for $240.00.

Muskrats advanced 10% over our very strong sale last February, with an average of $11.51.  Again, China dominated in this important article.  The Top Lot was sold for $54.00.

160,000 Beavers sold 100% at an Eastern average of $37.73 and a Western Average of $31.03.  Price averages declined 18% overall from last year's February very high Beaver sale.  This result is somewhat better than expected and reflects the ongoing dressing problems for this article.  Again, China dominated.  The Top Lot was sold for $400.00.

Otters had a very strong sale, advancing over last year's already high levels.  Again, China dominated, with good support from Greece and Russia.  Better quality Otters are now being sheared and used for men's coats.  The average price was $112.58 with the Top Lot sold for $260.00.

Lynx sold under very strong competition with Russia, Greece and China all in the mix to buy. This resulted in a 40% increase over last February.  Nearly all of the Lynx will be used for trimming.  The average price was $194.44 with the Top Lot sold for $525.00.

Lynx Cats produced new highs, with all major markets competing for this beautiful article, which is mostly used in the big sizes for trimming and the smaller sizes for garments.  Greece and Russia dominated with good support from China.  The average price for Westerns was $589.08 with the Top Lot sold for $3,000.00.

Coyotes sold exceptionally well with Italy, Canada and China competing aggressively for all sections.  Premiums were paid throughout for heavier, better quality Westerns, which averaged $93.98 with the Top Lot sold for $1,400.00.

Red Foxes sold under strong competition with premiums paid for heavier goods, better colours.  Again, China dominated with good support from Europe and Russia.  The average price was $65.78  with the Top Lot sold for $340.00

The sale concluded today with Grey Foxes, which sold 100% under good competition at advancing prices, primarily to the trim trade.  Again, China dominated.  The average price was $45.91  with the Top Lot sold for $68.00.

The combination of the record attendance of buyers from all major markets, the fact that fur is fashion, especially in China and Russia, and the long cold winter in China, came together to generate the "perfect storm" for our producers.

The sale will conclude tomorrow with miscellaneous and taxidermy articles.
"I should have trapped more last fall". That's a phrase that's likely to be heard more and more over the next couple of months if wild fur prices continue their run upward.
North American Fur Auctions held there first big fur sale of the year last week, and the results were excellent.
Here's their initial reaction:
Wild Fur Reaches New Highs!

New Highs reached for Fisher, Can-Am Sable & Raccoons

NAFA's 2013 winter Wild Fur auction opened with a record number of buyers in the auction room actively bidding for one of the largest and best collections of wild fur in recent memory.

The sale began with a terrific offering of North American Wild Mink which sold under strong competition at as much as 25% over expectations to new high levels.

Musquash sold at very high prices, totally dominated by China, advancing 10 % over last year's already high February levels.

Fisher was one of the highlights of the previous day's sale as it sold at prices that haven't been seen in recent times, advancing more than 40% over expected levels. Chinese manufacturers and retailers played a major role in establishing these new prices.

Can-Am Sables were also a highly sought after article by Chinese buyers who aggressively competed with the established markets for this item and pushed it to record price levels.

Day One of the Wild Fur sale concluded with an offering of nearly 440,000 raccoons which sold under strong competition from China at prices, once again, not seen in recent memory.

Ranched Silver Fox sold well at advancing price levels, with some resistance for the best quality and biggest sizes.
These NAFA results come at the heels of the successful Fur Harvesters auction in January.  We'll keep you posted on forthcoming auction results, but for now, things are looking up for fur!
C.J. Williams over at Trapping Supplies Review has written a great essay on his thoughts about trapping.  If you haven't visited his site, you should check it out (www.trappingsupplies.blogspot.com).  C.J. is passionate about trapping and is an excellent writer.  I really don't think I could have done a better job explaining some of the great things about trapping, so with C.J.'s permission, I have reposted his essay below.
I have been a trapper for many years and along the way I have learned quite a bit about this sport. It is among the most challenging and rewarding of all outdoor sports, and an important tool of wildlife conservation. I'd like to outline some of the basic reasons why trapping is important and how it is often misunderstood.

First, trapping is often misunderstood and misrepresented. Animal rights activist have targeted this sport for its supposed cruelty, and many folks who have no experience with trapping seem to have false notions of it. People envision suffering animals caught in steel-toothed traps and dying a slow death. Really, this is a grave misconception. Animals caught in foothold traps (the proper term) rarely suffer any damage or pain and can be released unharmed if the trapper so desires. I know; I have done this many times. In fact I have arrived at a number of trap sets only to find an animal sleeping, clearly not in any pain. I'm embarrassed to say that I have caught my fingers many times in foothold traps. My pride was hurt, but my fingers were fine. The idea that trapping is cruel and painful to animals is the biggest misconception surrounding this sport.

The second misconception is that trapping is unnecessary. Furbearer populations need to be kept in check for many reasons, most of all to ensure a healthy population. Overpopulation of species like raccoons and foxes invariably leads to the spread of ravaging diseases like mange, distemper and rabies. I believe we have a responsibility as stewards of our environment to manage the population of furbearers in order to keep them healthy, maintain their population levels to suit the available habitat, and to avoid human-animal conflict as much as possible. This is basic, responsible conservation.

Fur is an important commodity in the clothing industry, especially in Eastern Europe, Russia and China, where winters are bitter cold and fur is still culturally acceptable. Furtakers in the U.S. typically sell their pelts to auction houses who in turn sell them to garment makers overseas. While fur garments are less popular in the U.S., other people groups consider them a necessity, and I don't believe that we should be judgmental toward the customs and clothing of other cultures. Still, consider how much we also depend on animal products for our garments and accessories in the U.S. I once talked to a woman who angrily told me how cruel and unnecessary it was to use animal products for clothing purposes while all the while she had a leather purse slung over her shoulder. I just smiled. In her mind, leather products just came from the department store, and she clearly gave no thought to the matter beyond that.

Trapping is a sport with a magnificent heritage. The West was explored and settled by the great "Mountain Men" of the early 19th century, and it was trapping that lead them to discover and cultivate those uncharted lands. Even today, trapping is one of the most challenging of all outdoor sports. A trapper must be an excellent woodsman, know how to scout for animal signs, read their habitats, and interpret patterns of animal movement and behavior, all to guide him to the precise location where the animal will step! Trapping is the greatest challenge for any sportsman, especially going after a wary species like the coyote.That brings me to trappers themselves. It's a small but dedicated group, and I mean dedicated. You will rarely find a half-hearted trapper. Many of them enjoy the sport to the fullest. I have attended several state and national trappers conventions and I am impressed at how kind, friendly and down to earth trappers are. They are family-oriented, working class people who are always ready to help, love to chat, and keep friends for life.  I'm proud to be part of this group, and I'm not ashamed of our sport or our way of life.  Some folks may not like trapping for whatever reason, and some may not really understand it, but I'm thankful that this long-established sport still has a place in the American landscape.
Thanks to C.J. for articulating what many trappers feel but don't always put into words.
Maine trappers have been through this before, but now it looks like it may be Montana's turn.  Animal rights groups are intending to sue the state of Montana, claiming that the state's trapping program threatens Canada lynx populations, which are protected under the Endangered Species Act.  For the record, the state of Maine and its trappers have been defending the trapping program in court for years, and, to date, still have not reached an agreement on an Incidental Take Permit from the federal government for lynx.
Four conservation organizations filed a notice Tuesday of their intent to sue the state, claiming that allowing trapping in Montana kills and injures Canada lynx, which is a species listed as threatened under the federal Endangered Species Act.

In a news release, the Alliance for the Wild Rockies, the WildEarth Guardians, the Friends of the Wild Swan and the Native Ecosystem Council said that at least nine Montana lynx have been captured since the species was listed in March 2000, and four are known to have died from trapping.

The conservation groups allege that trapping and snaring in occupied lynx habitat is illegal because Montana has not exercised "due care" to prevent harm to lynx as required by the Endangered Species Act.
It's sweet justice for a Wisconsin trapper who was having issues with a thief on his trapline.  Turns out the savvy fellow found a creative way to prove that the traps at the thief's house were his.  Here's a summary:
DNR wardens seized three traps from Brown's residence they believed had been stolen, although Brown claimed he owned the traps, according to the complaint. The victim identified the traps as his, noting that a black light revealed an ultraviolet marker he placed on two of them.

Brown has a pretrial conference scheduled in Jackson County Circuit Court for Aug. 22. Each misdemeanor count carries a minimum $300 fine and a five-year revocation of all hunting, fishing and trapping licenses.
Trap thieves beware!  I'd never heard of the UV marker trick, but I may try it if I ever get in this kind of jam.
The Trapper and Predator Caller blog has a neat article about Shay Williamson, an 18 year old New Zealander who makes over $40,000 U.S. per year trapping possums.  Apparently it's really hard work, but not a bad gig for a trapper!
The new Trap-Alert System developed by New Frequency probably won't explode onto the fur trapping scene any time soon, but it's proving effective for some government trappers.  The technology allows trappers to use mobile devices to find out whether their traps have caught animals or not.  Here's the press release:
Trap-Alert® System Becomes a Valuable Tool for a USDA Project

USDA project used latest in remote trapping technology with great success.

Mobile Trap Monitoring

Addressing coyote and other wildlife populations in urban and suburban environments is a much needed effort..

Cumming, GA (PRWEB) July 21, 2012

New Frequency's award winning Trap-Alert® trap monitoring system and notification solution receives a "Thumbs Up!" from the U.S. Department of Agriculture (USDA) research project in Colorado. The Trap-Alert® system is a combination of hardware, software, GPS and wireless technologies that allows government agencies like the USDA, along with many professional wildlife control operators, to monitor and actively receive trap status updates, including the location of animal trap sets, through a web-based and mobile application.

The USDA's Wildlife Services-National Wildlife Research Center recently started a research project studying urban coyotes in the Denver area requiring the capture, handling and collaring of 30 to 40 urban coyotes. Padded foot-holds, snares, and collarums are the primary trapping tools being used, with 99% of the traps set being padded foot-holds. USDA researchers quickly realized the advantages of using the Trap-Alert® system versus conducting manual trap inspections. Over the initial three month period the researchers have captured 15 coyotes. During this period, researchers received real time email and text alerts on their mobile devices for every trapping event where a Trap-Alert® unit was set.

Some key advantages cited by USDA researchers in using the Trap-Alert® system are:

    Much quicker response times resulting in a reduced amount of time a coyote or any animal is in a trap;
    Quicker response allows our traps to work longer during morning hours resulting in 1 to 2 additional captures;
    Reduced danger to the general population and pets near the trapping area;
    Ability to forgo checking traps in the afternoon/evenings for traps that are left open during the day;
    Outstanding and proactive customer service.

"New Frequency had every expectation that our Trap-Alert® system would prove to be a very useful and reliable service for this important USDA research project in Colorado. New Frequency is thrilled the project chose to incorporate the use of our Trap-Alert® system as part of its standard trapping protocol," said Todd Moran, New Frequency CEO. "Addressing coyote and other wildlife populations in urban and suburban environments is a much needed effort from a human health and safety standpoint. We look forward to continuing to work with the USDA and other government agencies on valuable wildlife research and humane wildlife management projects", Moran added.

About New Frequency
New Frequency, founded in 2008 and headquartered in Cumming, GA, is a developer of software, devices, and complete systems that collect data in real time from remote assets and aggregate such data into useable and actionable information accessible over the web. New Frequency's expertise and systems include telemetry data monitoring and management tools, high availability hosting, large data storage, custom reporting and alarming, and web-based software-as-a-service. New Frequency's web-based solutions are used in monitoring and managing power, water, gas, and steam as well as equipment status, including location, operation, doors and hatches. Their systems can be employed in gathering and managing nearly any measurement of any asset.
Straight from the horse's mouth, here's the Sierra Club's new anti-trapping policy:
Policy on Trapping of Wildlife
Use of body-gripping devices* – including leghold traps, snares, and Conibear® traps – are
indiscriminate to age, sex and species and typically result in injury, pain, suffering, and/or death
of target and non-target animals.
The Sierra Club considers body-gripping, restraining and killing traps and snares to be
ecologically indiscriminate and unnecessarily inhumane and therefore opposes their use. The
Sierra Club promotes and supports humane, practical and effective methods of mitigating
human-wildlife conflicts and actively discourages the use of inhumane and indiscriminate
methods.
Sierra Club recognizes the rights of indigenous peoples under federal laws and treaties granting
rights of self-determination and rights to pursue subsistence taking of wildlife.
*Body gripping device – includes, but is not limited to, any snare (neck, body, or leg), kill-type
trap (such as the Conibear®), leghold trap (including steel-jaw, padded, offset), and any other
device designed to grip a body or body part. This definition includes any device that may result
in injury or death because of the mechanism of entrapment. Live cage and box traps, and
common rat and mousetraps shall not be considered body-gripping devices.
Board of Directors, May 19, 2012
I'm not sure what to think about this.  One would think that informed members of the Sierra Club would recognize the importance of trapping to sound scientific wildlife management?  This policy is sure to influence the future makeup of the Sierra Club's membership.  Potential members should be fully aware of this policy prior to joining or contributing funding to the organization.
Here's the link to the policy.
Here are a couple of perspectives from sportsmen:
Bill Conners' Sierra Club column
Here's the latest (June 2012) report from NAFA about the current state of the wild fur market following the most recent auction.
Wild Fur Market Eases

NAFA's May Sale attracted the largest attendance of international buyers in recent memory, which resulted in record quantities of wild fur being sold.

The wild fur sale began with an offering of approximately 20,000 Lynx Cats and 4,700 Lynx, which sold 100% under very strong competition. Greece was the major taker with good support from Russia, Italy and North America. Price levels for Lynx Cats were slightly easier than February for the top end, while the rest of the collection sold at firm to advancing levels. The Lynx collection sold at firm to advancing levels, with all markets participating. Most of these Lynx and Lynx Cats will be used for trimming, primarily on North American black mink coats.

Can/Am Sables sold 100%, under strong competition from all markets, which shows that this article continues to be one of the most fashionable wild fur products. Premiums were paid for the larger sizes in both the semi and heavies, which are mostly used for trim on both mink and textile coats.

Red Fox sold very well, but the top end of the collection was met with some price resistance, which resulted in a small quantity of the better quality skins being withdrawn. Grey Fox sold 100% at very realistic prices, which should be sustainable in the future.

The top end of the male Fisher was met with price resistance and partially withdrawn, while all of the commercial and lower end sold. Females sold 100%, but at easier prices compared to February.

Nearly 100,000 Coyotes were offered on this sale, selling over 80% with some of the better, heavier qualities being withdrawn. North American and European fashion houses are the primary customer of quality Coyotes that are being used for trim. The increased quantities that have been sold to these fashion houses have resulted in dressing backlogs. This slower production is the primary reason the trade is reluctant to purchase more of these skins at this time. We would expect that by September the situation will have improved sufficiently to sell the skins at the proper price levels. All of the commercial and inferior qualities have been sold.

Our collection of Otter sold very well at the commercial and lower end. Most of the better skins were withdrawn due to price resistance. The difference between our value and what the trade was willing to pay was $20 to $30, a result of lower levels established at a recent auction. We do expect that we will be able to sell the better quality skins later this year at closer to our valuations.

Contrary to our February sale where Beaver sold at sharply increased prices, the Beaver met with price resistance. This was due to our reluctance to lower values to meet buyers 'price expectations that were established at the most recent wild fur sale. The large offerings of Beaver have once again resulted in dressing delays. You may remember that last year NAFA invested time and money helping our Chinese dressing plants improve the quality of Beaver dressing. The expertise that we have provided has helped immensely and the quality of fur dressing today in several dressing plants has improved, but Beaver is still a very difficult and time consuming article to dress. Again, we strongly believe that the goods that we have withdrawn will find better price levels later. All of the lower valued skins were sold.

Well over half a million Muskrats were offered and selling over 80%, with nearly all larger sizes and better qualities unsold. Price levels for Muskrats were approximately 10% to 15% easier compared to the record setting levels established in our February sale. Even at these adjusted levels this article is still attractively priced to our producers.

The largest quantity of fresh Raccoon ever offered by NAFA in a single sale sold at much higher clearances than anticipated. Although price levels were easier than our February sale, the increased quantities attracted more buyers, particularly from China. For our Chinese buyers, the increased Raccoon quantity is very beneficial because it fits into their production scheme better; as a result several of these manufacturers purchased quantities of 25,000 to 50,000 skins. NAFA's promotional arm is working with several of these manufacturers and helping them with design. The Northern Lights campaign is involved in promoting this important article in China and Russia, but we believe most importantly it needs new and more fashionable designs. NAFA has promised many of our larger buyers to help them in designing a product that can be sold to younger customers where fashion is the most important issue.

In order to sell the unsold articles from the May auction, NAFA will make special visits to all markets. We are planning to hold workshops in Greece and China where we will attempt to aggressively sell the remaining unsold wild fur product. We recognize how important it is for all of our producers to sell all of the skins before the new season begins and trust that over the summer and during September and October, this will be accomplished. The May Sale results, compared to our record setting February sale, are disappointing in certain articles, however the overall wild fur picture still remains positive. You have NAFA and the Wild Fur Shippers Council commitment to continue with the promotional efforts, which have proven to be a very important tool in the sale of wild fur.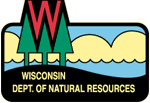 In addition to Idaho, Montana and Minnesota, trappers will likely be able to pursue wolves in Wisconsin this fall.  Recent wolf delisting by the U.S. Fish and Wildlife Service has turned over wolf management to the states of Minnesota and Wisconsin.  The Wisconsin season would include managed hunting and trapping, with a goal to reduce the wolf population to a more publicly acceptable level.
In anticipation of the upcoming season, the DNR has scheduled several public meetings to give the public a chance to weigh in on details including quotas, hunting districts, and trapping-specific details.  Read more about the upcoming meetings here.
In other news, Wyoming is hoping to institute a limited wolf hunt in 2012, pending congressional action.