Bobcat Comeback in New Hampshire
Bobcats are making a comeback in New Hampshire.  After their pronounced decline into the 1980′s, the state placed protections on the once-common species that had then become rare.  Two decades of protection apparently helped the cat population, which seems to have made a great comeback.
In recent years, reports of bobcat sightings from all over the state seem to indicate that populations are on the rise.  The University of New Hampshire, in cooperation with the New Hampshire Fish & Game Department, is working on a research study to quantify the bobcat population in the state.
Many trappers, landowners and wildlife management supporters would like to see a controlled trapping season in the state that would regulate bobcat numbers while allowing the species to thrive.  This is done in most other states that have healthy bobcat populations.  Some environmentalists, already fearing a bobcat hunting or trapping season, have pulled people together to sign a petition to oppose such a season, which, as of now, has not been proposed.  I only have one question…….where is the petition to support NH researchers and wildlife managers to make decisions based on data?  I'd gladly sign.
Here are a couple of recent stories on the bobcat study:
Bobcats are Returning to the State
NH Officials Seek Public's Help on Bobcat Study
Another N.C. County Pushes to Legalize Fox and Coyote Trapping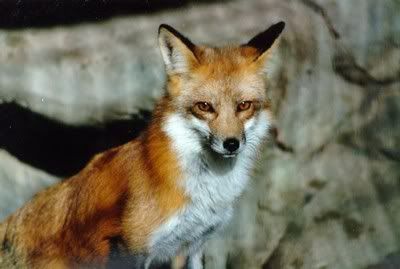 Fox and coyote trapping could soon become legal in Surry County, North Carolina.  County commissioners have approved a request to the state legislature to allow the activity.
Similar actions have taken place in Almance and Forsyth counties.  North Carolina has statewide trapping regulations, but counties have the ability to open or extend previously closed seasons by working with the state legislature.
Many local residents see the need for trapping to control predatory coyotes and foxes.  Trappers are welcoming the new season, which would allow them to help landowners control predator problems where they have thus far been restricted from doing so.
*Update: Rockingham County is looking at making similar changes to their trapping regulations.
Montana Passes Wolf Resolution
The Montana House of Representatives passed a resolution today to urge the federal government to remove the gray wolf from the Endangered Species List.  The vote?  99-1.  That's right.  99% of house members agreed that wolf management needs to be returned to the state.
What effect will the resolution have?  I'm not sure, but it probably won't do much.  As far as I can tell, there are only two ways the wolf can be removed from the list…….1) the U.S. district court judge who continues to uphold the environmental activist appeals would have to be removed from the bench, or 2) the U.S. government would have to pass special legislation that would remove the gray wolf from the Endangered Species List.  I'm not sure that such an action has ever taken place.
Regardless, this resolution further proves that Montanans fully support state management of the gray wolf, and if Montana has its way, we could someday see a permanent controlled hunting (and maybe even trapping) season for gray wolves in the state.
Read the full resolution here.
Collecting Vintage Trapping Books
Mark Greenig wrote an interesting article in the Minnesota paper D-L Online about looking for vintage trapping books.  Lots of old trapping books can be found, dating back to the 1800′s.  I've started collecting a few myself.
Mark provides some useful information for collectors:
Some names to look for which seem to be collectible include, A.R. Harding Publishing Co., S. Stanley Hawbakers, The Science of Trapping by E, Kreps, O.L. Butcher, The Trapper Magazine, E.J. Dailey to name just a few. You will find books from the early 1900s to current day on the open market.

Value of vintage trapping books is still within reach of the common person. Books from the early 1900s through the 1930s seem to be in demand at the current time. I believe there are two reasons for this. They are relatively easy to find and reasonably priced. Most will run $5 to $20.

Condition is paramount in terms of value. Good black and white artwork within the pages of the book will add additional value. Add color and great artwork, especially on the cover, and the price can double.

I have looked at some soft cover trapping books offered in the $70 range. Best places to find such books are antique shops, flea markets and of course eBay. I am confident, there are many desirable trapping books sitting in forgotten places in our immediate area. Not only are they collectible, but they are a great read during these long winter days. Until next time, may all your searches be successful.
Rare Cougar Caught in Manitoba
A surprised Manitoba, Canada trapper found a rare cougar in one of his coyote snares last week.  One of only four cougars found in the province since 1973, this discovery has attracted great interest from Wildlife Department scientists.  It is suspected that the cougar may have roamed into the area from North Dakota.
Read more below:
Scientists Excited by Rare Cougar Discovery
Pennsylvania Man Successful in First Fisher Trapping Season
This year, Pennsylvania instituted its first trapping season on fisher in 90 years.  The five day season provided a great opportunity for trappers who were willing to work for it.
Gary Blockus of The Morning Call wrote an article about one of those trappers – Ron Weller of Macungie, PA.  Weller worked hard setting and tending his traps during the five day season, and it paid off with a nice fisher.
Eastern Timberwolf to be Delisted in 2011?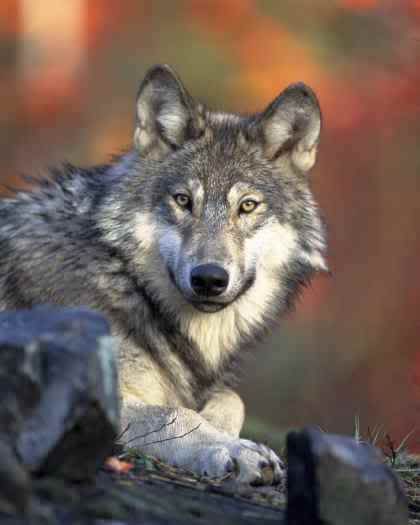 Trappers and hunters have a lot to look forward to in 2011, including the potential removal of a furbearer from the U.S. Endangered Species List, but I wouldn't start holding my breath just yet.
The Trapper and Predator Caller blog reports that the Eastern Timber Wolf is expected to be removed from the Endangered Species List by the end of the year, returning wolf management to the hands of the individual states.  Expect numerous legal challenges from environmental groups, and a long, costly court battle.  The wolf populations in the West have been listed, delisted and relisted more than once, and the legal battles continue.  Science and politics usually don't mix well, but a wolf delisting in the midwest would at least be a start.
Massachusetts Legislature May Ease Animal Damage Permitting Process
This fall, we covered a story about the Massachusetts legislature attempting to ease the red tape associated with trapping permits issued for animal damage control.  That bill appears to have stalled in the legislature, but Sen. Stanley Rosenberg is making an effort to move things forward again.
The legislation concerning the issuance and appeals process for landowners to obtain limited permits to trap beavers, muskrats and other "furbearing mammals" that pose a human risk to drinking water supplies has been batted back and forth between the governor, House and Senate.
In an effort to break a stalemate over a bill governing permits for beaver and other wildlife trapping, the state Senate passed a measure Tuesday attempting to collect more information about the number of permits issued each year at the local level and the impediments to obtaining those permits.
Hopefully with better data collection, the state will realize that there is a huge problem with people being denied permits from the Health Department, and legislation will be passed to ease the process.