Small Trickles are Great Places to Catch Mink and Muskrats
Narrow areas along small waterways offer a great opportunity to pick up traveling mink and muskrats as they move in search of food and/or shelter.  The location below was the outlet of a small culvert, with a trickle of water leading to a canal.  There were limited locations to set conibears in the canal, but this waterway allowed the perfect opportunity to put in a 110.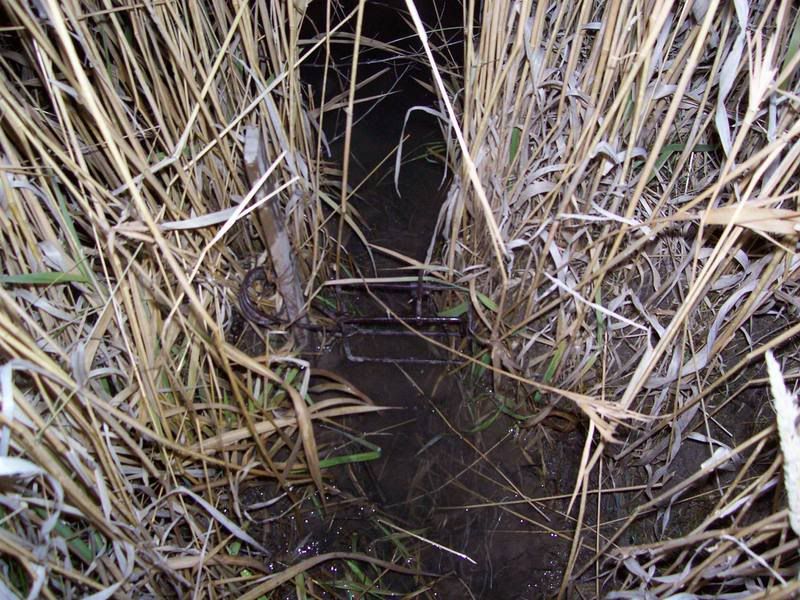 I like to support my small conibears by running a lathe through the spring and pushing it into the ground until it's sturdy (something I picked up from an old Fur-Fish-Game video).  I find it to be the quickest and easiest way to support a 110 conibear.  I made this set with the intention of catching a traveling mink, but a muskrat beat the mink to the punch!