Otters Return to Indiana
After many decades of extinction, river otters have returned to the state of Indiana.  The Indiana Department of Natural Resources re-introduced otters beginning 15 years ago in hopes to re-establish the species.  About 300 individuals were introduced, and otters are now found in over 70 counties throughout the state.
"We started by releasing 25 otters at the Muscatuck National Wildlife Refuge (near Seymour) early in 1995," said Scott Johnson, a Nongame Mammalogist with the Indiana Department of Natural Resources. "A total of 303 were released at a variety of watershed areas around Indiana over a five-year period."

The otters used in the Indiana reintroduction were wild and caught in Louisiana by cooperative trappers. Since the reintroduction began, river otters now are found in more than 70 counties, including Lake and Porter.

"This has been a tremendous success," Johnson said. "We kind of expected it though. Other states had already completed reintroduction programs, and we followed their strategies. We didn't want to reinvent the wheel with otters.
In recent years, populations of river otters have been expanding throughout the United States.  I've covered several articles about otter population comebacks, with the most recent stories coming from Texas, Missouri and West Virginia.  The pattern is similar across all of these states.  Otter numbers were historically depleted during periods of heavy hunting, trapping and expanding development.  Otter populations are likely more susceptible to overharvest and habitat alterations than other furbearing species.  There are other potential reasons for this decline that I've heard from other trappers, but most of the biologists seem to believe that unregulated harvest played a large role.
As Indiana DNR's Scott Johnson noted:
"Unregulated trapping and hunting was the main reason otters disappeared," Johnson said. "Back then there was no Department of Natural Resources. There were no limits, regulations or laws. It was a trapping and hunting free-for-all. This combined with a loss of habitat to farmland and subdivisions led to the otter's demise in Indiana. They succumbed to the pressure.
With the advent of regulated trapping in its current form and more targeted wildlife management, otter numbers started to come back.  Many states that completely lost otters in most areas started programs to re-introduce the species.  This new wildlife management strategy has proven extremely successful.  I suspect we'll continue to see stories that relay the successful recover of otter populations in other states.  Hopefully we'll see future controlled trapping seasons in places where otter populations have recovered and can be responsibly harvested.
Click here for more otter recovery stories from Trapping Today.
West Virginia Proposes New Otter Trapping Season
Texas isn't the only place river otters are making a comeback.  The recovery of otter populations in a number of states across the nation has been an exciting trend, and is opening up the opportunity for responsibly regulated trapping seasons.
Just recently, wildlife officials in the state of West Virginia announced their plans to allow the trapping of river otters beginning in the 2011-2012 trapping season.
Rich Rogers, furbearer project leader for the Division of Natural Resources, said recent research showed that otters had become abundant enough to be trapped.

"We had known how widely they had spread throughout the state, but we didn't know if there were enough individuals to support a trapping season," Rogers said. "We finally got the data we needed to make a decision on that."
Click here to read more about the otter recovery and the proposed trapping season.
River Otters Making a Comeback in Texas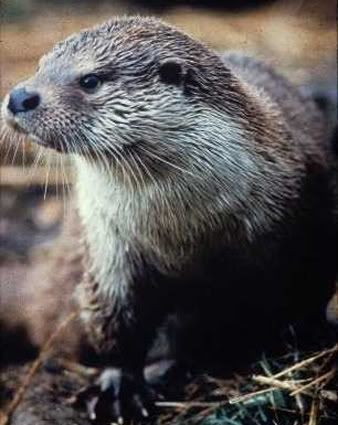 Once a very rare sight, river otters are starting to appear more and more frequently in areas of Texas.
DALLAS — River otters are popping up in Texas waterways where they haven't been seen in decades, giving wildlife officials hope that the rarely seen critter is on the comeback.

The animals were believed to have been restricted to the Piney Woods of east Texas because of habitat loss and trapping. But people have been spotting them outside Austin and as far away as Wichita Falls, northwest of Fort Worth near the Oklahoma line.

"This tells us that this species has made a huge recovery in the state," said Gary Calkins, a biologist with Texas Parks & Wildlife Department's Jasper office who has been studying the semiaquatic mammals for three years.
Click here to read the full story from AP Texas News.
Missouri Lifts Restrictions on Otter Trapping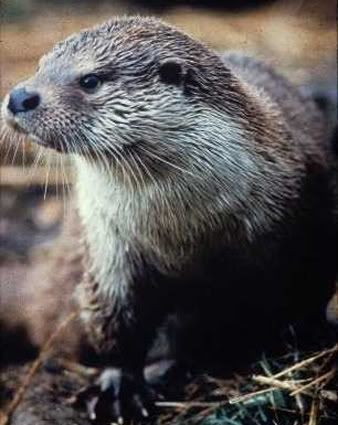 For the first time in recent history, the state of Missouri has lifted harvest level restrictions on the river otter, marking a high point in one of the most successful conservation stories in the United States.
Just a few decades ago, Missouri's otter population was considered almost nonexistent, with only an estimated few dozen otters left in isolated locations.  The plight of the otter in the state was probably due to a combination of over-trapping and shooting.  You see, otters were once a very valuable furbearer, and they eat lots of fish, which doesn't sit well with many anglers and commercial fishing interests.
While unregulated trapping surely played a part in the otter decline, it was trappers who helped restore a species that now numbers over 15,000 individuals.  Otters were captured from neighboring Louisiana, using the same conventional methods that recreational trappers use to catch the critters for their fur.  They were then transferred to Missouri and released in suitable habitats.
Beginning in the early 1980′s, Missouri transplanted 845 otters into 43 different streams.  With strict regulations in place to limit harvest, otter populations began to grow exponentially.
The years of otter transplants and limited harvest paid off, and a healthy population of otters exists throughout the state.  The success of the otter project may have been too great, however and the species, according to the experts, may be exceeding healthy (and socially acceptable) levels.
Like with many animals, an overpopulation of otters can mean increased spreading of disease, starvation, and a depletion of the food base.  Many Missourians are concerned that otters are having an impact on fish populations in small ponds and large rivers alike.  The Missouri Department of Conservation receives numerous 'problem otter' calls, and has documented fishery declines in high-density otter areas.
Fortunately, the Department has the ability to manage otter populations at a healthy and publicly acceptable level by allowing limited otter harvest during trapping seasons.
The first otter trapping season opened in 1996, and has expanded over the years to encourage increased otter harvest.  Still, harvest levels haven't been high enough to meet management objectives.  Otter fur prices are much lower than they were historically, and trappers are few and far between compared to days of yesteryear.  So there haven't been enough trappers out in the woods to harvest otters in high enough numbers to keep their populations in check.
Which brings us to today, where Missouri has decided to lift the harvest level restriction on otters, allowing each trapper to take an unlimited number of otters.  The DOC will continue to monitor harvest levels and make future regulation changes if otter populations decline or grow to unhealthy levels.
The Missouri model is similar to how many U.S. states are managing their furbearer populations.  It's this level of sophisticated wildlife management what will ensure both healthy furbearer populations and regulated trapping continue for generations to come.
To learn more about the Missouri otter story, click here.
The River Otter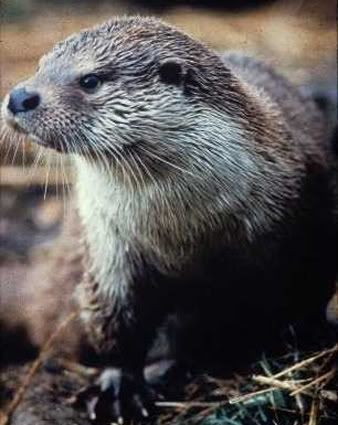 The New York Department of Environmental Conservation has put together an excellent summary of information on the North American river otter, a species pursued by trappers in many U.S. states. The article was recently published in a Stueben County, New York newspaper.
Click here to read the article.
It doesn't get into otter trapping, but does give some good background biological information on the otter.