Wolf Hunting, Trapping to Begin in Wisconsin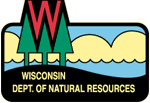 In addition to Idaho, Montana and Minnesota, trappers will likely be able to pursue wolves in Wisconsin this fall.  Recent wolf delisting by the U.S. Fish and Wildlife Service has turned over wolf management to the states of Minnesota and Wisconsin.  The Wisconsin season would include managed hunting and trapping, with a goal to reduce the wolf population to a more publicly acceptable level.
In anticipation of the upcoming season, the DNR has scheduled several public meetings to give the public a chance to weigh in on details including quotas, hunting districts, and trapping-specific details.  Read more about the upcoming meetings here.
In other news, Wyoming is hoping to institute a limited wolf hunt in 2012, pending congressional action.
Montana, Minnesota to Open Wolf Trapping Seasons
Recent developments within the Minnesota legislature and the Montana Fish, Wildlife & Parks Commission will allow the public to trap for wolves in the two states for the first time in decades.
Wolf management was transferred from the federal government to the state of Minnesota in January when the population was removed from the Endangered Species List.  The state is now setting rules to govern how a trapping/hunting season will operate.
In Montana, the state has instituted a wolf hunt for a couple of years now, but harvest objectives have not been met, so the state is looking for ways to increase opportunity to harvest more wolves, including allowing trapping.
See the two stories below:
With Minnesota wolf hunt a reality, DNR is working on logistics
FWP gives initial OK to wolf trapping
U.S. Fish and Wildlife Reviewing Maine's ITP Application for Trapping and Lynx
The U.S. Fish and Wildlife Service is currently considering an application by the Maine Department of Inland Fisheries and Wildlife for an incidental take permit for Canada lynx.  The ITP would provide legal protection for the Department's trapping program and trappers who incidentally capture lynx, which are protected under the Federal Endangered Species Act.  In return, the Department has taken measures to minimize the chances that lynx will be taken in traps, and minimize mortality to lynx that are caught.  For the few possible mortalities that could occur, the Department has agreed to provide mitigation to minimize impacts to the lynx population.
The ITP comes on the heels of several lawsuits from animal rights groups to attempt to limit trapping in Maine.
If issued, the Incidental Take Permit would last for a 15 year period.
A brief review of what the document means to Maine's trapping program can be read by clicking here.
Click here to read the full ITP document.
The USFWS Draft EA can be found here.
The USFWS is accepting public comment on the ITP application through February 7, 2012.  Comments can be mailed in or emailed to: hcpmainetrapping@fws.gov
Several public meetings have already been held, but public comment is still being accepted.  See the press release below:
News Release Contact:
11/08/2011 USFWS, Meagan Racey, 413-253-8558/413-658-4386
MDIFW, Walter Jakubas, 207-941-4471
Wildlife agencies announce request for lynx permit
Public invited to comment on draft plan for Maine trapping program
The Maine Department of Inland Fisheries and Wildlife has applied to the U.S. Fish and Wildlife Service for a permit to authorize incidental take of federally protected Canada lynx resulting from the state-regulated trapping program.
The Service invites the public to comment on MDIFW's draft incidental take plan, a requirement for the permit. The Service also invites comment on its draft environment assessment for MDIFW's application.
The Endangered Species Act makes it illegal to "take"—meaning trap, capture, harass, harm or kill—federally threatened or endangered wildlife, such as the threatened Canada lynx. Some legal activities, such as trapping, have the risk of incidentally taking protected species. An incidental take permit allows for those activities to continue, as long as the permittee undertakes reasonable and practical measures to avoid, minimize and mitigate take of listed species.
"The incidental take permit that MDIFW has applied for should provide assurance to Maine's trapping community and the general public that trappers can continue to pursue their avocation in northern Maine without detriment to the state's lynx population," said Wally Jakubas, MDIFW Mammal Group leader.
Incidental take plans, known also as habitat conservation plans, identify the impacts to wildlife from a project or program; the steps the applicant will take to reduce or compensate for such impacts; what alternative actions were considered; and how conservation efforts will be funded.
"Habitat conservation plans provide frameworks for partnerships in endangered species conservation," said Paul Phifer, assistant regional director for the Service's Northeast Region Ecological Services program. "The measures in this plan will help both agencies continue to protect lynx across the state for the benefit of future generations."
The Service and MDIFW will hold informational sessions on the draft plan and related assessment in December:

December 13 at University of Maine at Presque Isle, 181 Maine Street, Presque Isle, 04769 (Grand Ballroom—Allagash and Aroostook rooms); 207-768-9502

December 14 at Black Bear Inn, 4 Godfrey Drive, Orono, 04473; 207-866-7120

December 15 at University of Southern Maine in Gorham, 37 College Avenue, Gorham, 04038 (Bailey Hall); 207-780-5961
The Service and MDIFW are accepting written comments on the draft plan and environmental assessment through February 7, 2012. After the comment period ends, the Service will determine whether the application meets the permit issuance requirements. Send comments to hcpmainetrapping@fws.gov or to the Service's Maine Field Office at 17 Godfrey Drive, Suite 2, Orono, Maine 04473. Comments sent through U.S. mail should be postmarked no later than February 7, 2012, to be considered
Click here for a shortened explanation of the highlights of the ITP. You are encouraged to provide comments on the plan.  Remember, these can be submitted to hcpmainetrapping@fws.gov.
Otters Return to Indiana
After many decades of extinction, river otters have returned to the state of Indiana.  The Indiana Department of Natural Resources re-introduced otters beginning 15 years ago in hopes to re-establish the species.  About 300 individuals were introduced, and otters are now found in over 70 counties throughout the state.
"We started by releasing 25 otters at the Muscatuck National Wildlife Refuge (near Seymour) early in 1995," said Scott Johnson, a Nongame Mammalogist with the Indiana Department of Natural Resources. "A total of 303 were released at a variety of watershed areas around Indiana over a five-year period."

The otters used in the Indiana reintroduction were wild and caught in Louisiana by cooperative trappers. Since the reintroduction began, river otters now are found in more than 70 counties, including Lake and Porter.

"This has been a tremendous success," Johnson said. "We kind of expected it though. Other states had already completed reintroduction programs, and we followed their strategies. We didn't want to reinvent the wheel with otters.
In recent years, populations of river otters have been expanding throughout the United States.  I've covered several articles about otter population comebacks, with the most recent stories coming from Texas, Missouri and West Virginia.  The pattern is similar across all of these states.  Otter numbers were historically depleted during periods of heavy hunting, trapping and expanding development.  Otter populations are likely more susceptible to overharvest and habitat alterations than other furbearing species.  There are other potential reasons for this decline that I've heard from other trappers, but most of the biologists seem to believe that unregulated harvest played a large role.
As Indiana DNR's Scott Johnson noted:
"Unregulated trapping and hunting was the main reason otters disappeared," Johnson said. "Back then there was no Department of Natural Resources. There were no limits, regulations or laws. It was a trapping and hunting free-for-all. This combined with a loss of habitat to farmland and subdivisions led to the otter's demise in Indiana. They succumbed to the pressure.
With the advent of regulated trapping in its current form and more targeted wildlife management, otter numbers started to come back.  Many states that completely lost otters in most areas started programs to re-introduce the species.  This new wildlife management strategy has proven extremely successful.  I suspect we'll continue to see stories that relay the successful recover of otter populations in other states.  Hopefully we'll see future controlled trapping seasons in places where otter populations have recovered and can be responsibly harvested.
Click here for more otter recovery stories from Trapping Today.
Predator Control Often Increases Game Bird Nesting Survival
A recent study undertaken by the South Dakota Department of Game, Fish and Parks and South Dakota State University shows that in many cases, predator trapping can increase the nesting success of waterfowl and other game birds.
SIOUX FALLS, S.D. (AP) – Trapping predators to protect duck and pheasant nests produces mixed results that a researcher says appear to be tied to the habitat and what kind of marauders are destroying nests.

A 3-year study compared nesting success on a 36-square-mile land block in which predators were removed against the nesting success in a comparable block without predator control.
"There's no mistake about it, for the most part very intensified trapping efforts on a year to year basis obviously does have, for the most part, an impact on increasing nesting success," said Chad Switzer, terrestrial program administrator for the GF&P.
As mentioned in the article, predator control isn't the only factor involved.  Habitat and initial predator populations are believed to play a large role in the importance of predator control in game bird survival.
Rocky Mountain Elk Foundation Opposes Montana Trap Ban
The Rocky Mountain Elk Foundation, a group dedicated to preserving elk and other game in the Western U.S. and beyond, recently issued a press release opposing I-160.  I-160 is a voter initiative that will be on the 2010 ballot, introduced by radical environmentalists who wish to ban all trapping on public lands in the state of Montana.
February 25, 2010

Elk Foundation: Trapping OK, I-160 Not OK

MISSOULA, Mont.—Like hunters, trappers play an important role in wildlife conservation and management today. That fact, alongside its general opposition to policymaking via the initiative process, has led the Rocky Mountain Elk Foundation to come out against I-160, which would ban trapping on public lands in Montana.

David Allen, RMEF president and CEO, said, "We've helped conserve and improve wildlife habitat on over 600,000 acres—most of it public land—in Montana. Many of those acres wouldn't be open at all to the public if it weren't for the Rocky Mountain Elk Foundation. We're deeply invested in Montana public lands and we have absolutely no problem with regulated trapping."

Allen said I-160 appears to be a backdoor anti-hunting measure backed by out-of-state financiers trying to change Montana values and lifestyles.

He added, "At a time when we're facing significant impacts from wolves and other predators on elk, deer and livestock, we need to ensure that all of Montana's management tools remain viable for the future."

"Initiatives always carry a risk of unintended consequences, but they're especially concerning when it comes to changing wildlife management policies. The initiative process removes science and opens the door to emotional influences. We believe that wildlife is a resource that deserves to be managed professionally," said Allen. "RMEF will continue to support conservation professionals, sportsmen and landowners as the best voices in wildlife policymaking."

About the Rocky Mountain Elk Foundation:
Snowy peaks, dark timber basins and grassy meadows. RMEF is leading an elk country initiative that has conserved or enhanced habitat on over 5.7 million acres—a land area equivalent to a swath three miles wide and stretching along the entire Continental Divide from Canada to Mexico. RMEF also works to open, secure and improve public access for hunting, fishing and other recreation. Get involved at www.rmef.org or 800-CALL ELK.
Kudos to the RMEF.  We'll keep you posted on more I-160 news.  I fully expect more groups dedicated to sound wildlife management and agriculture to come to the forefront and publicly oppose the initiative.
West Virginia Proposes New Otter Trapping Season
Texas isn't the only place river otters are making a comeback.  The recovery of otter populations in a number of states across the nation has been an exciting trend, and is opening up the opportunity for responsibly regulated trapping seasons.
Just recently, wildlife officials in the state of West Virginia announced their plans to allow the trapping of river otters beginning in the 2011-2012 trapping season.
Rich Rogers, furbearer project leader for the Division of Natural Resources, said recent research showed that otters had become abundant enough to be trapped.

"We had known how widely they had spread throughout the state, but we didn't know if there were enough individuals to support a trapping season," Rogers said. "We finally got the data we needed to make a decision on that."
Click here to read more about the otter recovery and the proposed trapping season.
Missouri Lifts Restrictions on Otter Trapping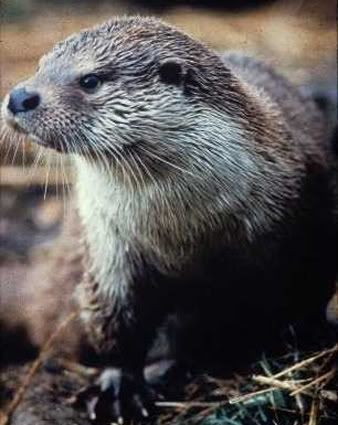 For the first time in recent history, the state of Missouri has lifted harvest level restrictions on the river otter, marking a high point in one of the most successful conservation stories in the United States.
Just a few decades ago, Missouri's otter population was considered almost nonexistent, with only an estimated few dozen otters left in isolated locations.  The plight of the otter in the state was probably due to a combination of over-trapping and shooting.  You see, otters were once a very valuable furbearer, and they eat lots of fish, which doesn't sit well with many anglers and commercial fishing interests.
While unregulated trapping surely played a part in the otter decline, it was trappers who helped restore a species that now numbers over 15,000 individuals.  Otters were captured from neighboring Louisiana, using the same conventional methods that recreational trappers use to catch the critters for their fur.  They were then transferred to Missouri and released in suitable habitats.
Beginning in the early 1980′s, Missouri transplanted 845 otters into 43 different streams.  With strict regulations in place to limit harvest, otter populations began to grow exponentially.
The years of otter transplants and limited harvest paid off, and a healthy population of otters exists throughout the state.  The success of the otter project may have been too great, however and the species, according to the experts, may be exceeding healthy (and socially acceptable) levels.
Like with many animals, an overpopulation of otters can mean increased spreading of disease, starvation, and a depletion of the food base.  Many Missourians are concerned that otters are having an impact on fish populations in small ponds and large rivers alike.  The Missouri Department of Conservation receives numerous 'problem otter' calls, and has documented fishery declines in high-density otter areas.
Fortunately, the Department has the ability to manage otter populations at a healthy and publicly acceptable level by allowing limited otter harvest during trapping seasons.
The first otter trapping season opened in 1996, and has expanded over the years to encourage increased otter harvest.  Still, harvest levels haven't been high enough to meet management objectives.  Otter fur prices are much lower than they were historically, and trappers are few and far between compared to days of yesteryear.  So there haven't been enough trappers out in the woods to harvest otters in high enough numbers to keep their populations in check.
Which brings us to today, where Missouri has decided to lift the harvest level restriction on otters, allowing each trapper to take an unlimited number of otters.  The DOC will continue to monitor harvest levels and make future regulation changes if otter populations decline or grow to unhealthy levels.
The Missouri model is similar to how many U.S. states are managing their furbearer populations.  It's this level of sophisticated wildlife management what will ensure both healthy furbearer populations and regulated trapping continue for generations to come.
To learn more about the Missouri otter story, click here.
Why Trapping and Hunting are Necessary
In an age where humans and animals come into conflict more than ever before, wildlife management through responsible, regulated trapping and hunting is invaluable.
Trapping and Wildlife Management in Kentucky
Hayley Lynch recently wrote a great article printed in the Bowling Green Daily News, focusing on the role of trapping in wildlife management in the state of Kentucky.  She interviewed personnel from the Kentucky Department of Fish and Wildlife Resources, and revealed some interesting information about their role in promoting trapping as a wildlife management tool.
"Trapping is used as a management tool to both increase populations and reduce populations," said Laura Patton, furbearer biologist for the Kentucky Department of Fish and Wildlife Resources. "Kentucky's otter restoration could not have happened without foothold traps."
Traps can be used to eliminate problems when populations become too high in an area, or when nuisance animals cause livestock loss or property damage.
My favorite part about the article is the explanation of Kentucky's cooperative program that helps both trappers and landowners:
Farmers or landowners experiencing damage from furbearers may search Kentucky Fish and Wildlife's fur trapper database at fw.ky.gov/app/trapperlandowner.aspx to find a trapper in their area during the regular trapping season. The database helps pair up trappers looking for a place to trap, and farmers looking for no-cost help with nuisance wildlife. Nuisance wildlife control operators are permitted to remove nuisance animals outside of furbearer trapping season. Operators charge a fee for their services. A listing of permitted operators is available at fw.ky.gov/app1/nuisancelookup.aspx.
More states should take advantage of such a great program.