Wolf Hunting, Trapping to Begin in Wisconsin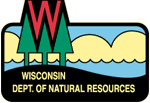 In addition to Idaho, Montana and Minnesota, trappers will likely be able to pursue wolves in Wisconsin this fall.  Recent wolf delisting by the U.S. Fish and Wildlife Service has turned over wolf management to the states of Minnesota and Wisconsin.  The Wisconsin season would include managed hunting and trapping, with a goal to reduce the wolf population to a more publicly acceptable level.
In anticipation of the upcoming season, the DNR has scheduled several public meetings to give the public a chance to weigh in on details including quotas, hunting districts, and trapping-specific details.  Read more about the upcoming meetings here.
In other news, Wyoming is hoping to institute a limited wolf hunt in 2012, pending congressional action.
Montana, Minnesota to Open Wolf Trapping Seasons
Recent developments within the Minnesota legislature and the Montana Fish, Wildlife & Parks Commission will allow the public to trap for wolves in the two states for the first time in decades.
Wolf management was transferred from the federal government to the state of Minnesota in January when the population was removed from the Endangered Species List.  The state is now setting rules to govern how a trapping/hunting season will operate.
In Montana, the state has instituted a wolf hunt for a couple of years now, but harvest objectives have not been met, so the state is looking for ways to increase opportunity to harvest more wolves, including allowing trapping.
See the two stories below:
With Minnesota wolf hunt a reality, DNR is working on logistics
FWP gives initial OK to wolf trapping
Minnesota Ponders Wolf Hunting, Trapping Seasons
After a successful recovery of the gray wolf population in the Great Lakes area, wolves have been removed from the Endangered Species List by the U.S. Fish and Wildlife Service.  With delisting, management of the wolf population becomes the responsibility of each state's fish and wildlife department.
The Minnesota Department of Natural Resources is considering opening a wolf hunt to reduce the wolf population, but hunting success for the species is questionable.  A recent article in the Star Tribune highlights statistics from the recent wolf hunts in Idaho and Montana, which show that hunters have had difficulty harvesting wolves.
Another wolf management option for the department would be to allow wolf trapping.  Doug Smith's recent article further discusses this option.
Minnesota trappers could be more effective in killing wolves than hunters.

At least initially.

But there may not be much of a market for Minnesota's wolf pelts, and it's uncertain how much interest Minnesota's 6,000 trappers will have.
Click here to read the full article.
U.S. Fish and Wildlife Reviewing Maine's ITP Application for Trapping and Lynx
The U.S. Fish and Wildlife Service is currently considering an application by the Maine Department of Inland Fisheries and Wildlife for an incidental take permit for Canada lynx.  The ITP would provide legal protection for the Department's trapping program and trappers who incidentally capture lynx, which are protected under the Federal Endangered Species Act.  In return, the Department has taken measures to minimize the chances that lynx will be taken in traps, and minimize mortality to lynx that are caught.  For the few possible mortalities that could occur, the Department has agreed to provide mitigation to minimize impacts to the lynx population.
The ITP comes on the heels of several lawsuits from animal rights groups to attempt to limit trapping in Maine.
If issued, the Incidental Take Permit would last for a 15 year period.
A brief review of what the document means to Maine's trapping program can be read by clicking here.
Click here to read the full ITP document.
The USFWS Draft EA can be found here.
The USFWS is accepting public comment on the ITP application through February 7, 2012.  Comments can be mailed in or emailed to: hcpmainetrapping@fws.gov
Several public meetings have already been held, but public comment is still being accepted.  See the press release below:
News Release Contact:
11/08/2011 USFWS, Meagan Racey, 413-253-8558/413-658-4386
MDIFW, Walter Jakubas, 207-941-4471
Wildlife agencies announce request for lynx permit
Public invited to comment on draft plan for Maine trapping program
The Maine Department of Inland Fisheries and Wildlife has applied to the U.S. Fish and Wildlife Service for a permit to authorize incidental take of federally protected Canada lynx resulting from the state-regulated trapping program.
The Service invites the public to comment on MDIFW's draft incidental take plan, a requirement for the permit. The Service also invites comment on its draft environment assessment for MDIFW's application.
The Endangered Species Act makes it illegal to "take"—meaning trap, capture, harass, harm or kill—federally threatened or endangered wildlife, such as the threatened Canada lynx. Some legal activities, such as trapping, have the risk of incidentally taking protected species. An incidental take permit allows for those activities to continue, as long as the permittee undertakes reasonable and practical measures to avoid, minimize and mitigate take of listed species.
"The incidental take permit that MDIFW has applied for should provide assurance to Maine's trapping community and the general public that trappers can continue to pursue their avocation in northern Maine without detriment to the state's lynx population," said Wally Jakubas, MDIFW Mammal Group leader.
Incidental take plans, known also as habitat conservation plans, identify the impacts to wildlife from a project or program; the steps the applicant will take to reduce or compensate for such impacts; what alternative actions were considered; and how conservation efforts will be funded.
"Habitat conservation plans provide frameworks for partnerships in endangered species conservation," said Paul Phifer, assistant regional director for the Service's Northeast Region Ecological Services program. "The measures in this plan will help both agencies continue to protect lynx across the state for the benefit of future generations."
The Service and MDIFW will hold informational sessions on the draft plan and related assessment in December:

December 13 at University of Maine at Presque Isle, 181 Maine Street, Presque Isle, 04769 (Grand Ballroom—Allagash and Aroostook rooms); 207-768-9502

December 14 at Black Bear Inn, 4 Godfrey Drive, Orono, 04473; 207-866-7120

December 15 at University of Southern Maine in Gorham, 37 College Avenue, Gorham, 04038 (Bailey Hall); 207-780-5961
The Service and MDIFW are accepting written comments on the draft plan and environmental assessment through February 7, 2012. After the comment period ends, the Service will determine whether the application meets the permit issuance requirements. Send comments to hcpmainetrapping@fws.gov or to the Service's Maine Field Office at 17 Godfrey Drive, Suite 2, Orono, Maine 04473. Comments sent through U.S. mail should be postmarked no later than February 7, 2012, to be considered
Click here for a shortened explanation of the highlights of the ITP. You are encouraged to provide comments on the plan.  Remember, these can be submitted to hcpmainetrapping@fws.gov.
New Mexico Trapping Ban Overturned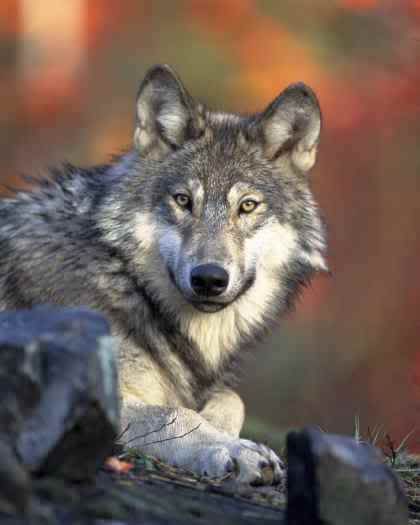 There's great news for trappers in New Mexico today.  The New Mexico State Game Commission unanimously voted to overturn a ban placed on trapping in the Gray Wolf Recovery Area by Governor Bill Richardson last year.
We reported on the trapping ban a year ago, and noted that a study was underway to determine whether trapping in New Mexico had an impact on the wolf population.  While that study has been completed, results have not yet been released to the public.  The New Mexico Game and Fish Department had the chance to review the study, and Game and Fish officials recommended that the trapping ban be lifted, presumably based on those results.
Trappers shouldn't be surprised to see the ban lifted as a result of the study, considering that trapping is used to safely catch and transport wolves in recovery efforts throughout North America.  However, we're all used to regulation decisions being based on politics.  This time around, both the science and politics were in favor of trappers in New Mexico.  A new governor, elected during the 2010 political swing, had a different view on the trapping issue than did Gov. Richardson.
The animal rights groups are up in arms about the decision, which they had hoped would go the other way, and provide momentum for a statewide trapping ban in New Mexico.  Even the AP article by Susan Bryan seemed to be very biased toward animal rights groups.  She referred to the animal rights extremist groups as the "conservationists".  Anyone with experience in trapping and wildlife management knows that trappers and wildlife biologists are the real conservationists, as they work to maintain wildlife populations in a healthy balance with humans and nature.  A more fitting term to describe the opponents of the decision would be "activists".
Trappers and wildlife managers have won a victory this time around, and the threat to legal trapping in New Mexico will have to wait.
Muskrat Trapping Extended in Illinois
Illinois governor Pat Quinn signed a bill on Tuesday that extends muskrat trapping in the state.  Muskrats are found throughout the state, and trapping of the species is regulated by the Illinois Department of Natural Resources.
Congratulations, Illinois trappers!  In a time where it seems like trapping rights are constantly being eroded, it's nice to see new trapping opportunities present themselves.  Hopefully trappers can help wildlife biologists in Illinois manage healthy populations of muskrats into the future.
I have a feeling trapping suppliers will soon see a spike in demand for 110 conibears in Illinois!
2010 Land Trapping Begins in Montana
Get ready, Montana trappers! The land trapping season for protected furbearers begins on December 1. Here's a press release from Montana Fish, Wildlife & Parks:
Land furbearer trapping seasons open December 1 across much of Montana for bobcat, marten, fisher, and wolverine. Trappers after bobcat and wolverine must purchase their license by Tuesday, November 30.

For bobcat, each Montana Fish, Wildlife & Parks region has a specific quota as well as a per-trapper limit. The total quota for Montana is 2,175 bobcats.

Trappers must personally report their bobcat harvest to FWP within 24 hours, and must present the pelt for tagging within 10 days after harvest.

Bobcats may also be hunted with or without the use of dogs; the same reporting and tagging requirements apply. The season extends until quotas are reached or through February 15 in Regions 1, 2, and 3, and through March 1 in Regions 4, 5, 6, and 7.

For marten, trappers must personally present marten pelts to a FWP representative for tagging within 10 days of the close of the season. The marten trapping season extends until February 15 in Regions 1, 2, 3, 4, and 5.

For fisher and wolverine, very restricted trapping seasons exist. The total fisher quota is seven, and only open in Regions 1 and 2. The wolverine quota is five, and open only in three of four wolverine management units.

Both species have female sub quotas. Special restrictions exist for trappers pursuing land furbearers in Regions 1 and 2 to avoid incidental capture of lynx.

Regulated trapping in Montana is managed by Montana Fish, Wildlife & Parks through scientifically based regulations that sustain furbearer populations. FWP and the FWP Commission continually review and refine those regulations to ensure the use of best management practices for trapping activities.

Licensed trappers also provide FWP with important information that assists with wildlife management programs across the state.

Trapping has been underway since Nov. 1 for water species including muskrat, mink, beaver, and otter. Now that pelts are prime, trappers are also pursuing predator and nongame species such as coyote and red fox.

---

NEW INFORMATION SHEET AVAILABLE ON WILDLIFE MANAGEMENT & REGULATED TRAPPING

Regulated trapping in Montana is managed by Montana Fish, Wildlife & Parks through scientifically based regulations that sustain furbearer populations. FWP and the FWP Commission continually review and refine those regulations to ensure the use of best management practices for trapping activities. Licensed trappers also provide FWP with important information that assists with wildlife management programs across the state.

A new information sheet, Wildlife Management and Regulated Trapping in Montana, addresses trapping's time-honored tradition in Montana, laws and regulations, the role of trappers in providing information on furbearers, wildlife management and sustainability, trapping ethics, trapper education, avoiding non-target catches, and human and pet safety.

The pamphlet is available at all FWP offices beginning Friday, November 26.
Kansas Now Offers Online Trapper Education Course
Kansas is the second state to add an online trapper education course on TrapperEd.com as a replacement to the old mail correspondence course and an alternative to instructor-led courses that are taught in person.
All persons born after July 1, 1966 are required to take the course before harvesting furbearers on land in the state other than their own.
Illinois also offers a similar course, and more states are sure to follow.
For more information or to take the course, visit www.trappered.com.
New Opportunities for Pennsylvania Trappers
This trapping season, Pennsylvania trappers will see increased opportunities to pursue bobcats and fishers, both species that have been expanding their numbers in the state.
This year all trappers will be able to purchase a permit from the Pennsylvania Game Commission to harvest a bobcat, whereas they previously had to win the permit in a drawing.
"Following careful review of past seasons and, in consideration of hunter and trapper input, beginning with the 2010-11 season, we will use season length to regulate bobcat taking in specified WMUs," said Carl G. Roe, Game Commission executive director.  "Our data indicate that bobcat populations have increased significantly.
In addition to the bobcat opportunities, a limited one week fisher season will be added in certain parts of the state.
The creation of a limited, one-week fisher season, which was part of the Game Commission's initial plans when it reintroduced fishers back in the 1990s, is consistent with the agency's longstanding goal mission of promoting and providing hunting and trapping opportunities.

"Through this limited season, we will gather additional biological samples for demographic and genetic analyses," Roe said. "Mandatory reporting, along with fisher permits, is needed to better assess participation, effort and harvest for this new season."
Sounds like it's shaping up to be a great trapping season in Pennsylvania.  It's good to see trapping opportunities expand as furbearer populations continue to thrive under sound wildlife management practices.
More on the Maine Lynx Lawsuit Resolution
Here's the press release from the Maine Department of Inland Fisheries and Wildlife:
First Circuit United States Court of Appeals Upholds Maine's Trapping Regulations

The First Circuit United States Court of Appeals this week affirmed a lower federal court's ruling that denied a request from two organizations seeking to permanently enjoin Maine's trapping regulations. The appeals court agreed that the groups failed to prove that Canada lynx as a species are irreparably harmed under the state's rules.

The appeals court also took exception with the organizations' request to change Maine's regulations or create a working group to further study the issue.  The court noted that the groups "expressly disavowed such remedies before the district court" and that such "bait and switch" should be "deplored."

The written decision by First Circuit United States Court of Appeals Chief Judge Sandra L. Lynch was received by the Office of the Maine Attorney General on Wednesday on behalf of Maine Department of Inland Fisheries and Wildlife Commissioner Roland "Danny" Martin.

Also hearing the appeal were Circuit Judges Michael Boudin and Jeffrey R. Howard.

The request for permanent injunction – Animal Welfare Institute, et al. v. Roland D. Martin, Commissioner of the Maine Department of Inland Fisheries and Wildlife (CV-08-267-B-W) – initially was filed in U.S. District Court in Bangor in August 2008. The Wildlife Alliance of Maine joined AWI as a party to this case.

In November 2009, U.S. District Court Chief Judge John A. Woodcock ruled that there was no evidence that trapping has any detrimental effect on the population of Canada lynx in Maine, and he declined to order the State of Maine to impose any new restrictions on trapping.

The Maine Department of Inland Fisheries and Wildlife and the Office of the Maine Attorney General are pleased that the First Circuit Court of Appeals affirmed the U.S. District Court decision.

"We thank the First Circuit Court of Appeals for its thorough examination of the U.S. District Court's ruling, and for making the correct decision to uphold it," said MDIF&W Commissioner Martin. "Wildlife management requires a balance between species protection and population control, and our biologists achieve that balance through research, in-the-field studies and the establishment of rules on legitimate harvesting tools such as trapping. Fortunately, the courts found that legal attempts to undermine biologists' efforts were inadequate."

Maine Attorney General Janet Mills added, "Special appreciation goes to Assistant Attorneys General Christopher Taub and Nancy Macirowski for their excellent advocacy both at trial and on appeal. Their arguments recognized the balancing that must take place in these cases and the values of Maine's outdoor heritage and the interests of Maine's sportsmen and women that must be weighed against the federal protections of wildlife."

The Animal Welfare Institute and the Wildlife Alliance of Maine alleged that Maine, by allowing trappers to obtain permits to use foothold traps to catch non-threatened or non-endangered species, violated the federal Endangered Species Act because an individual lynx could incidentally be caught in the traps.

After a six-day hearing, however, Chief Judge Woodcock found that the groups failed to prove Canada lynx suffer serious physical injury from incidental takes in foothold traps, and therefore that the species was not threatened. He recognized that there is no evidence that trapping is having a detrimental effect on the population of Canada lynx in Maine, and declined to order the State of Maine to impose new restrictions on trapping.

Canada lynx are designated as a Threatened Species under the U.S. Endangered Species Act.

In Maine, it is estimated that there are at least 650 breeding adults and at least 1,000 total lynx. The U.S. District Court credited the evidence submitted by the Department regarding the population estimations.

Maine Assistant Attorney General Christopher C. Taub stated that the First Circuit's decision "is significant because it conclusively establishes in Maine and other states within the court's jurisdiction that anyone seeking an injunction under the Endangered Species Act must prove not only that the Act is being violated, but that the violation is causing irreparable harm to the species."

Taub further noted that "compelling expert testimony, especially that of MDIF&W's former chief wildlife biologist, Dr. Ken Elowe, conclusively established that there is no evidence suggesting that any single Canada lynx has suffered serious physical injury or death as a result of being caught in a foothold trap, much less that the traps pose any risk to the population as whole."

Skip Trask, executive director of the Maine Trappers Association, an intervener in the lawsuit, called the decision timely and rewarding.

"We knew from day one of this lawsuit that trapping poses not threat to Maine's healthy lynx population and it's rewarding to know that some of the most respected federal judges in the land agree with us," Trask said.  "Maine trappers would have been the biggest losers if this lawsuit had been successful. This decision is a huge win for the Department, for Maine trappers and for sportsmen and sportswomen across the country. As we head into the woods this fall to set our traplines, it's a big relief to know that this unwarranted lawsuit is no longer a threat to our outdoor lifestyle."

The 2010 general trapping season starts Oct. 31 and closes on Dec. 31, for most allowable species. Maine permits trapping of beaver, bobcat, coyote, fisher, fox, marten, mink, muskrat, opossum, otter, raccoon, red squirrel, skunk and weasel.

Since 1967, MDIF&W has made it illegal to intentionally hunt or trap Canada lynx, including restricting the type, size and placement of traps in Maine.

In 2008, MDIF&W recognized there was a gap in the clarity of its regulations regarding Conibear traps and how it could result in the incidental taking of Canada lynx. The U.S. District Court ordered MDIF&W to establish emergency rules clarifying the intent of Conibear trap restrictions to ensure that Canada lynx would be unlikely to be caught in these types of traps.

The Maine Department of Inland Fisheries and Wildlife Advisory Council approved emergency regulations in two weeks, and those regulations went into effect during the 2008 trapping season.

The vast majority of Canada lynx caught in traps in Maine is not harmed and promptly released back into the wild. Major injuries are rare. Since 1999, only two lynx have been killed by legally set traps. By comparison, 22 lynx have been killed during the same time period after being struck by cars.

For several years, MDIF&W has been working with the U.S. Fish and Wildlife Service to obtain what is known as an incidental take permit to protect the State from any further legal challenges. An incidental take permit allows lawful activities that by happenstance would result in the incidental take of an Endangered or Threatened species.

"Our effort to obtain an incidental take permit will be boosted by the federal Appeals Court ruling, particularly the affirmation that there is no evidence that trapping activity under Maine's rules has a detrimental impact on Canada lynx," according to John Boland, MDIF&W Acting Director of Resource Management.

Maine's trapping laws are outlined in the "State of Maine Hunting and Trapping Laws and Rules" book that is given to hunters and trappers when they purchase a license. It also can be viewed on the Department's website at www.mefishwildlife.com.